"Green Line" Power Generators.
Generators, silent packs, control & monitoring, switchgear in one turnkey package. Total system integration, everything works together, without "ifs" and "buts".
The "Green Line" versions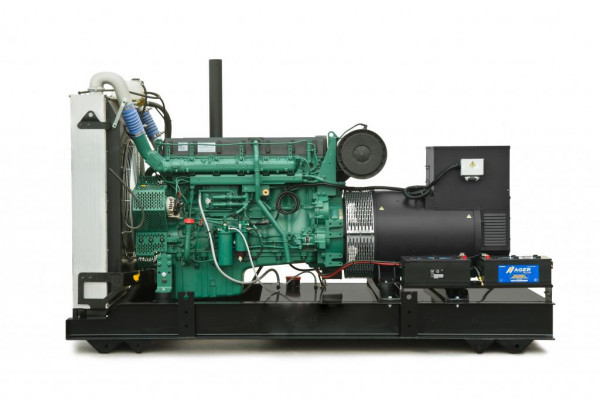 Industrial genset "open"
Manual power generator in open design with electric start and attached switchgear & monitoring equipment mounted on the genset. Up to 85 kVA with 4 pole circuit breaker, from 100 kVA with 3 pole circuit breaker.
Industrial aggregate "silent"
like the industrial genset, but with sound insulation housing and built-in switchgear, lockable